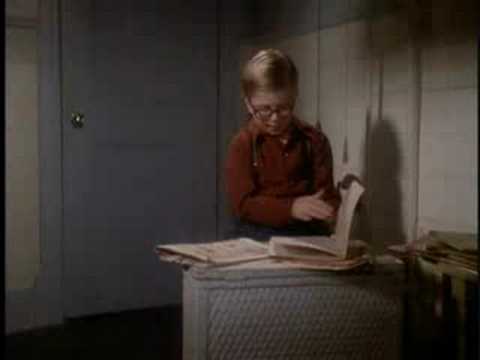 The presents have been opened, the holiday turkey has been devoured and Santa has presumably started his annual post-Christmas vacation. What better time is there to reflect on the lessons of the season:
'Tis better to give than receive.
Sometimes the anticipation of something is better than the reality.
Having a third piece of pecan pie is rarely a good idea.
When it comes to social media marketing, though, my favorite lesson comes from the classic holiday film, "A Christmas Story," by way of an entertaining blog post by Stewart Gandolf, CEO of Healthcare Success Strategies.
As millions of fans know, the movie chronicles the adventures of Ralphie Parker as he navigates the twin challenges of childhood and Christmas. In addition to bullies, double-dog dares and a creepy department store Santa, there's a classic scene in which Ralphie takes his Little Orphan Annie decoder ring into the bathroom to decipher the secret message he's heard during a radio show.
Convinced the message is of paramount importance he feverishly jots down the letters, one by one — B E S U R E T O D R I N K Y O U R O V A L T I N E — only to realize that the message is, in fact, a message from the program's sponsor.
"Be sure to drink your Ovaltine?" reads Ralphie dejectedly. "Ovaltine? A crummy commercial? Son of a bitch!"
The lesson? If your social media messages are no more than crummy commercials, you'll only disappoint your fans and followers.
Social media messages can't be just commerce, says Gandolf. Suspense? Perhaps. Enticing? Sure. But the fully decoded message in social media must be interesting and engaging…with a meaningful payoff that doesn't disappoint, disillusion or alienate.
Doctor Takeaway
Social media is about building community not pushing products
At its essence, social media is about like-minded people connecting over shared interests. Providing content that satisfies that need fosters those connections; bombarding people with overtly commercial messages, on the other hand, disrupts them and will likely get you unliked, unfollowed and ultimately ignored.